When you walk in to my office, I want you to feel comfortable and excited. I want it to feel like a breath of fresh air. I have worked hard to handcraft a family-centered environment where wiggles and giggles are not only welcomed, but encouraged!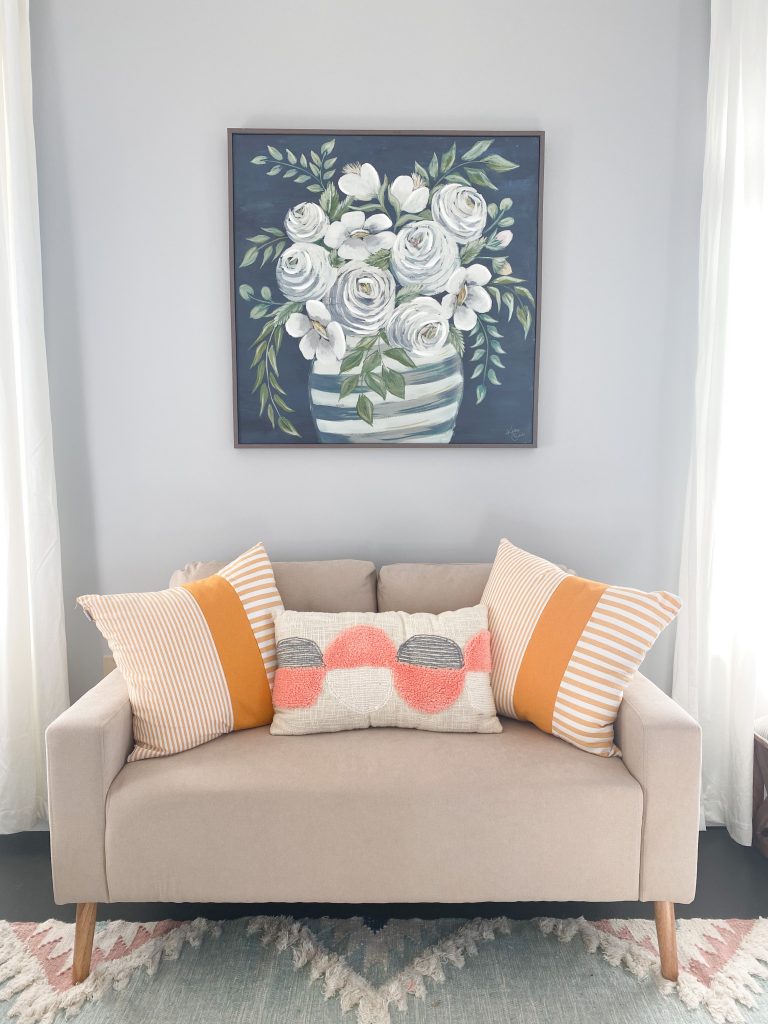 For those who want to sit inside the quiet lobby and feel the nice AC, you are welcome to do so while your little one colors or plays with some of the community toys. For those who wish to run around outside, I have a dedicated covered patio right outside my office suite, complete with shade, bubbles, chalk, jump ropes, and more. There is even a beautiful common area and community green space available to you and your children while you visit (complete with a fenced-in playground).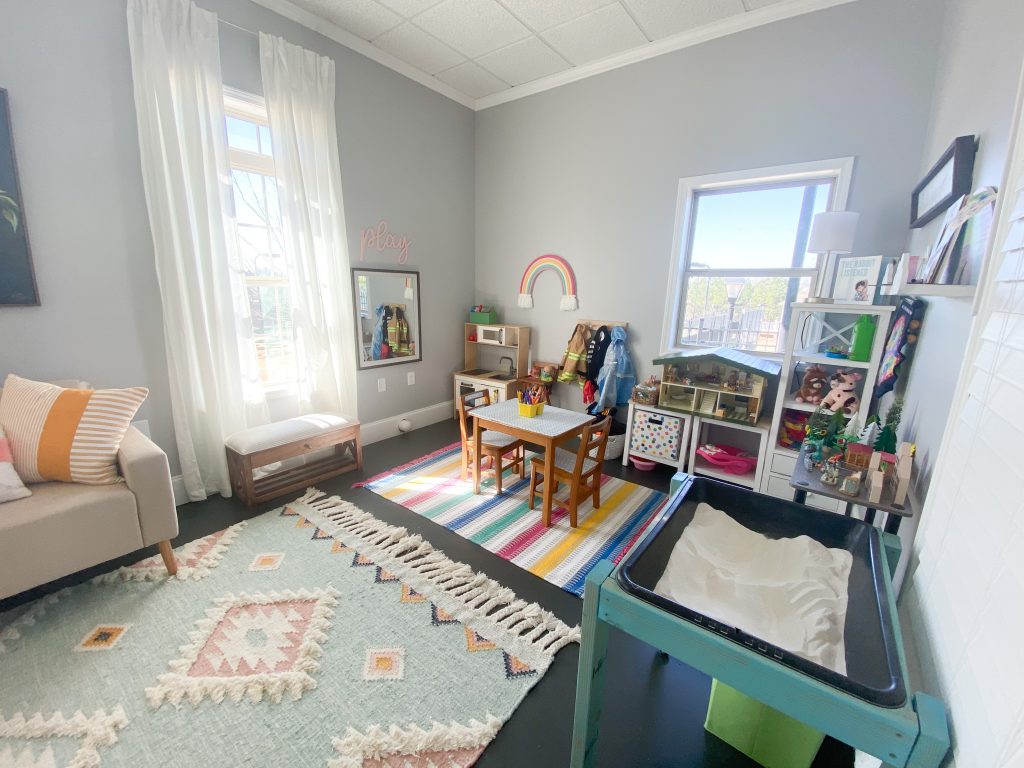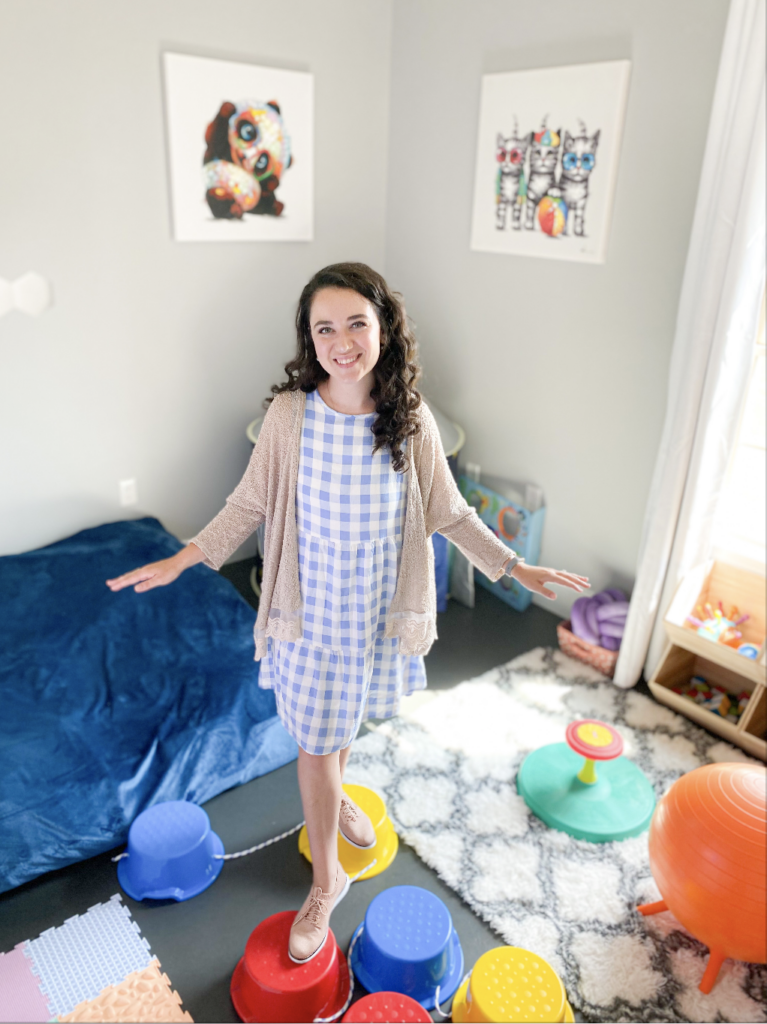 Your child is welcome here.
Inside my playroom, you'll find a unique space where magic truly happens. I have costumes, dolls, a sand tray, a kitchen set, canvases, books, LEGOs, and so much more! Each item is handpicked by me and placed with intention.
In addition to my traditional playroom, I also have a regulatory room that holds space for children who rely heavily on their senses for regulation. In there, you'll find a giant crash pad, touch lights, soft rugs, multiple textured mats and surfaces, black out curtains, games and tools for balance, strength, coordination, and more.
---
Your experience matters.
Space is important to me. In every room, you will find lots of natural sunlight, tall ceilings, beautiful colors, and high quality items. I want you to look forward to visiting my office and I will do everything I can to ensure it is a positive experience for you.
My office is my treasure. It is my pleasure to share it with you!
My office is located at 1700 River Park Blvd, Suite 101, Woodstock, GA 30188. I am conveniently located right off of exit 11 on 575. I currently serve clients in Canton, Woodstock, Roswell, Alpharetta, Jasper, as well as from within the city limits of Atlanta. I also offer virtual appointments for adults who reside anywhere within the state of Georgia.