Here are all of the upcoming groups I am offering to my local community. Groups are a great way to meet new people, support your child's development, and receive support in a low-stress setting. In all of my groups, you will find friendly faces, kind words, and lots of support. Plus, I will be there to make sure you and your child get settled in nicely! I know how intimidating group settings can be for children and parents alike. I promise to do everything I can to make this an approachable, fun experience for you!
---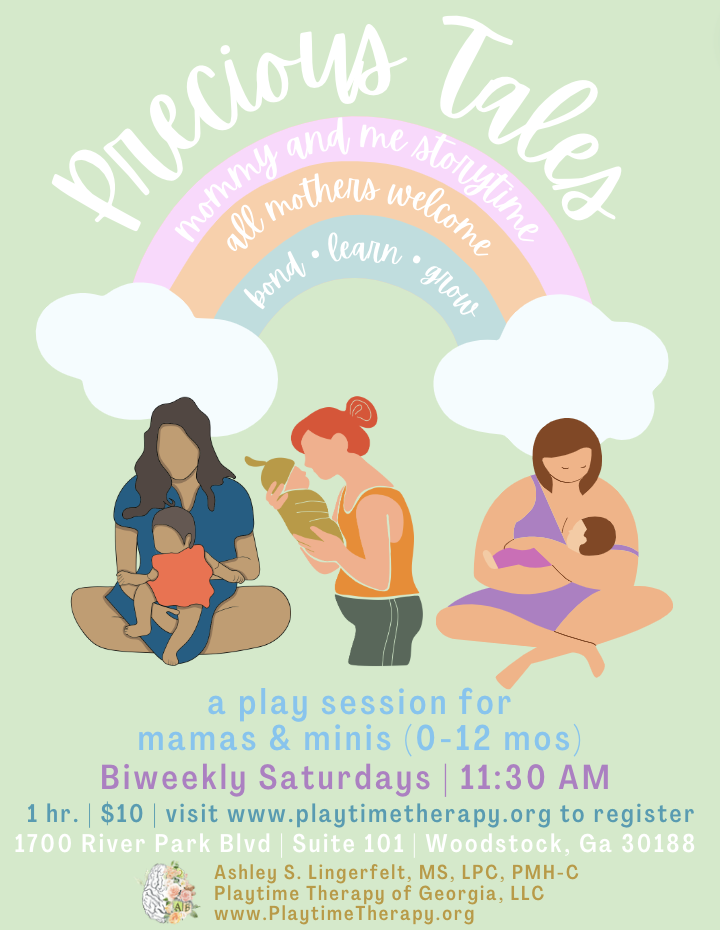 Precious Tales: Mommy & Mini Storytime
Bring your baby for a biweekly storytime in my special mother-baby space. This is a peer support group and is a wonderful way to bond with your baby while building your community.
For specific group dates, either click the registration button below or check out the upcoming event calendar here.
---
Baby Spring Party
Mamas!
Please join me on the morning of Saturday, March 18th, as we welcome spring with our babies. Let's have a little baby party and use their sweet little toes and hands to create a craft to take home. This is open to 8 mother-baby dyads. Just send me a message at 404-410-MAMA to register!
This is going to be so so incredibly sweet. Come spend an intentional hour with your baby. You won't regret it.
---
Playtime at the Farm!
I'm super excited and honored to partner with a local farm rescue WarAngel Farms to offer group therapy. This is an incredible opportunity for your child to be immersed in play while practicing regulation, caring for others, and problem solving. The farm will offer many opportunities for therapeutic engagement. Please join us!
Space is limited to four children, so please don't hesitate if you have any questions! I would love for your child to join us!
---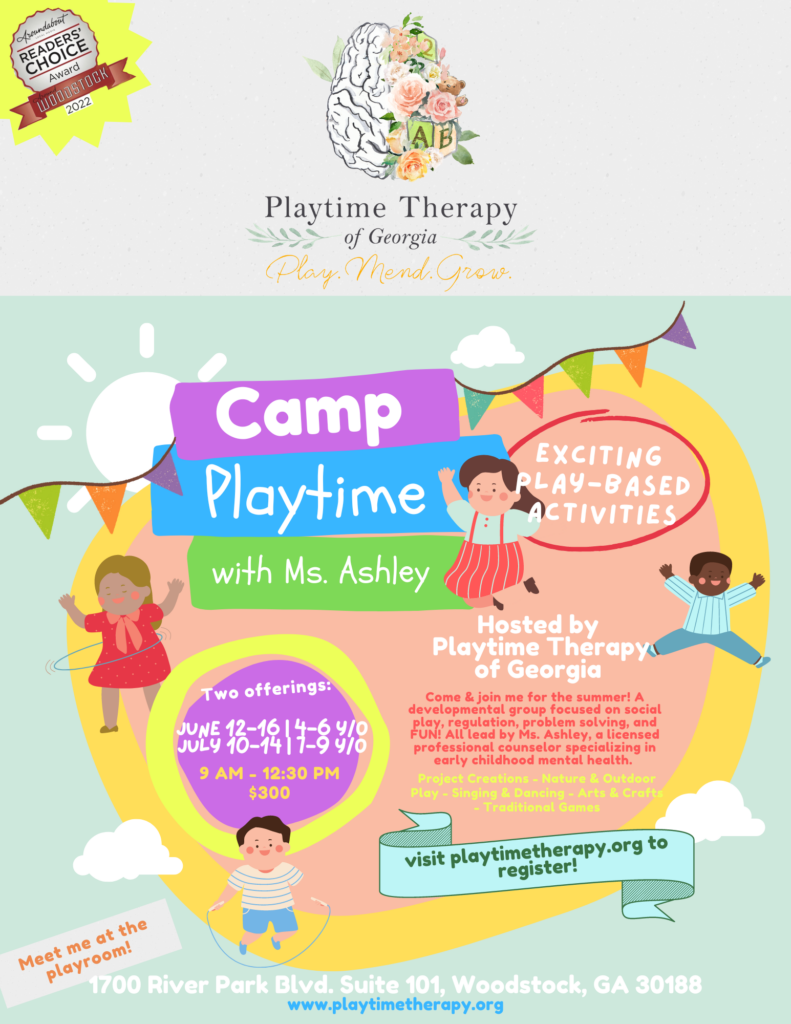 Camp Playtime!
Hi, parents and caregivers!
I've received several requests for groups this summer for various ages. I am not able to host a ton of summer groups due to the needs of my own little family, BUT I am THRILLED to offer two half-day camps for the little people in your life!
These will last all week long and will be a deep dive into friendships, therapeutic play, and emotional regulation.
We will paint, craft, create (think lots of building and STEM activities), do some outdoor activities, and so much more. There will be one group for 4-6 year olds and one group for 7-9 year olds. This is also a wonderful opportunity for parents to take a little break and know that their child is in a safe, fun environment with friends and a professional counselor. Your time matters, too!
There are limited spaces so I can make this a meaningful experience for all children who sign up. I can't wait to meet you!!
---