---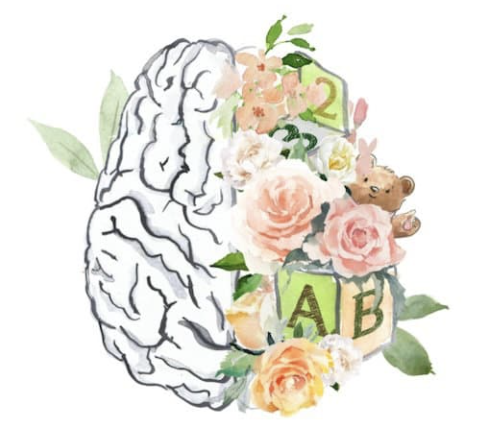 New Client Process
If you have access to this page, it means we have already spoken on the phone and determined we will be a good fit for each other. Yay! Now, all you need to do is 1) fill out the paperwork below and 2) schedule an appointment. I have worked hard to make this process as easy as possible, so if you have any trouble, just let me know and I am happy to help!
---
Model of Care
Play Therapy & Counseling for Children
Because I specialize in attachment and early childhood mental health, my counseling model is very family centered and relational. For transitional and environmental stressors, I help children process anxiety, depression, anger, and other emotional symptoms using a traditional model of play therapy that supports regulation and emotional confidence. Usually, this consists of meeting once a week for 30 minutes until your child meets their goals and feels better. In addition, I speak with parent(s) each week to monitor progress at home and to provide specific insight as to how you can support your child. Once goals are achieved, some families choose to continue meeting once a month to maintain an ongoing relationship with me. I leave this up to each family to determine what will suit their needs the best.
For children who experience challenges with relational engagement, attention, or developmental differences, I use a developmental model of play therapy that focuses on your child's strengths, taking into account individual differences such as sensory needs, special interests, and developmental capacities. Typically, I begin by building an individual profile of your child based on their sensory needs, capacity to regulate, communicate, engage, and problem solve. I gather information through individual and dyadic (parent-child) play-based assessments (when appropriate), which gives me an opportunity to observe the dynamics of your relationship and tailor support to meet your dyadic needs. With parental involvement, goals are achieved more quickly. The initial assessments usually take 4-6 sessions. After clinical observations, screeners, and more, I then provide clinical insight as to whether your child may or may not benefit from play therapy or another supportive resource.
Perinatal Counseling
Perinatal counseling usually begins with me screening for presenting concerns, such as anxiety, depression, trauma, etc. Over our first few sessions together, we will focus on reducing every day stressors, elevating stress thresholds, maintaining regulation, and will progress toward improving close relationships, as well as discuss practical solutions for perinatal and postpartum support. Mothers typically meet with me once a week or once every other week, depending on the severity of present symptoms.
---
Paperwork
Below is the paperwork I request from all clients. Please fill this out as soon as possible so I have enough time to review it before your appointment. All paperwork is submitted through my HIPAA protected platform. Ethically and legally, I cannot meet with you or your child until this paperwork is completed.
For play therapy and counseling with children:
Child Intake Form: https://forms.gle/Us8oLzk1m8NFuinN6
Child Informed Consent Form: https://forms.gle/L1duJJBfhLLBowkj7
Reunification/Reintegration Therapy Informed Consent Form: https://forms.gle/BQQdQa9FRJNkTN8S6
For perinatal counseling:
Perinatal Intake Form: https://forms.gle/TopqAH3qkeyRjRbP8
Perinatal Informed Consent: https://forms.gle/wtiXkrkYbXErF2mM7
Parent Updates
For ongoing weekly updates, I ask that you please fill out the following brief form. This is an easy way for me to stay informed in between our sessions. This is not a requirement, but most parents enjoy the opportunity to share detailed information with me in between visits.
Parent Update Form: https://forms.gle/oHmaSYRzGpcRLhD99
When it comes to me providing you with updates, I will maintain contact with you on a weekly basis, either in person, over the phone, or by email. Typically, these updates are shared in person at the end of every visit. However, sometimes phone calls or emails are preferred due to special circumstances. We can talk about this and find a good groove that meets your needs for communication and support. For phone updates, please use my phone calendar to schedule a 10-15 minute phone call.
Schedule a phone call with me: https://playtimetherapy.org/?page_id=1508
Sometimes, parents need more time to discuss treatment, a plan of care, screening results, and referrals for care such as medication, OT, speech therapy, and more. This is where formal parent consultations are necessary. These must be scheduled via my appointment calendar below and are priced as 30 minute or 50 minute sessions, respectively, depending on what you choose.
---
Release of Information
If there is any relevant party you would like to give me permission to speak to regarding yours or your child's care, please fill out my ROI form below. My ROI form is brief and gives you the option to add three contacts. If you only need to add one, just skip through the remaining pages on the form and submit.
ROI Form: https://forms.gle/ZAWj9VoeBULX1QAg9
---
Fees & Payment
Play Therapy & Counseling for Children
My fees for child counseling and parent consultations are $150 for 30 minutes and $240 for 50 minutes. Most children meet with me for 30 minutes and most assessments are 30 minutes. Typically, 50 minute sessions are reserved for parent consultations and older children. I do not accept insurance, but I do accept HSA and FSA cards.
Perinatal Counseling
For perinatal counseling, I offer a sliding scale of $90 – $120 for 50 minute sessions. I do not accept insurance, but I do accept HSA and FSA cards.
Payment
For payment processing, I use a company called Ivy Pay. This is a HIPAA compliant platform for payment. This platform communicates via text message. Your information is securely stored in an encrypted system; I do not physically have access to your card information. Once you schedule your first appointment, you will receive a text message from Ivy Pay requesting your card information to pay for your first session. All first appointments must be paid for 48 hours prior to your scheduled appointment time. If payment is not received, your appointment will be released to another family. Once you put a card on file, I will run it the day of your session. Payments are typically processed by noon of each day.
---
Scheduling
I allow self-scheduling to make it easier for families to schedule appointments without waiting on me to confirm my availability. Below is a link to my calendar. To schedule an appointment, click on the date you'd like and it will display all of my available appointments for that day. It allows you to book a minimum of 48 hours ahead of time and as far in advance as you'd like.
For all available appointments for children and parents in my office, click my calendar link here: https://playtimetherapy.org/?page_id=1301
For all available appointments for perinatal clients (virtual), click my calendar link here: https://playtimetherapy.org/3853-2/
Once you reserve your appointment, it will send you a reminder email 72 hours and 2 hours prior to your appointment.
For virtual appointments, I will update the calendar confirmation to include a link to our meeting. All virtual meetings take place within my HIPAA-compliant version of Google Meet.
---
Cancellation Policy
All appointments must be cancelled or rescheduled a minimum of 48 hours prior to your appointment. If you do not cancel or reschedule your appointment at least 48 hours before your scheduled appointment time, you will be charged a fee as outlined in the Informed Consent forms above. I set aside a portion of time just for you for your appointment. Failing to honor this impedes my ability to function optimally and help other families like yours. Please be mindful of the commitment of my time that I am making for you and return the consideration by doing the same. Thank you so much for understanding!
---
Location
My address is 1700 River Park Blvd, Suite 101, Woodstock, GA 30188.
When you pull into the River Park neighborhood, you will drive straight. On your right, you will pass a fire station, some townhomes, and then you will come to a common area with a playground and a white pavilion. Park on the side by the white pavilion and my office is the suite on the far left under the balcony with a white floral wreath on the door.
I am looking forward to meeting you!
Warmly,
Ashley